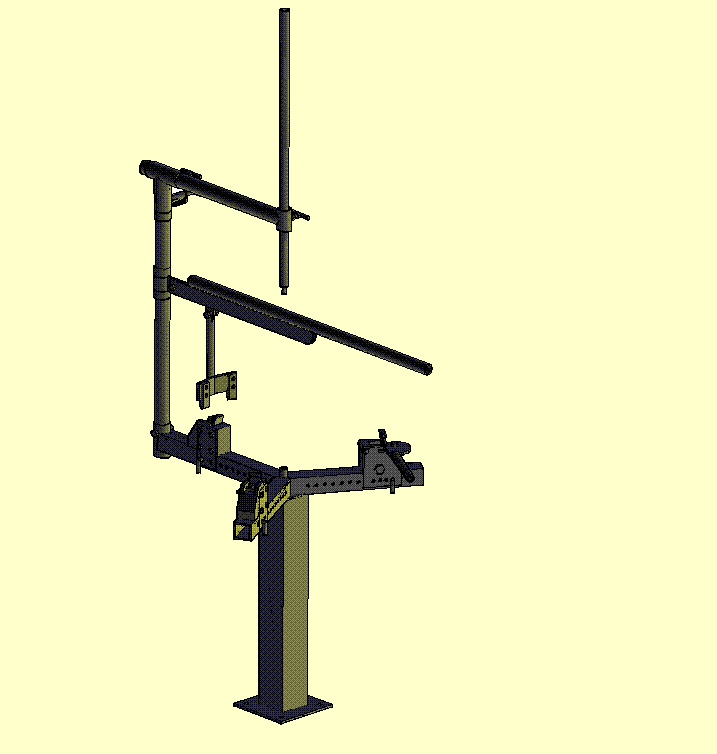 Free plans

Scratchproof tire changer. For changing tires on motorcycle wheels from 7" to 26" diameter. Can also be used on car tires.

Overhead arm easily swings into place. Firmly supports center post in locked position. Center post indexes in bearing center or loosen set screw and move telescoping overhead arm to index in lug hole. "Cup" provided on frame to hold post while passing through open hub wheels.
Non scratching wheel locks. No metal touches wheel. Height of blocks allows clearance of most wheels with sprocket, belt drive or brake rotors.

Download plans PDF FILE